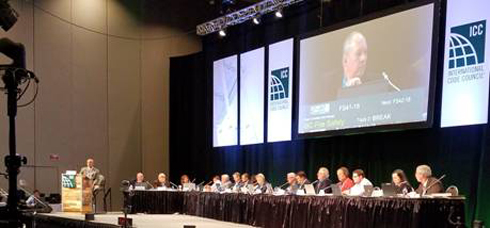 The International Code Council (ICC) Group B Committee Action Hearings — soon to take place in Albuquerque New Mexico, April 28 through May 8 —  signals the beginning of a new (every three year) revision cycle for its Group B suite of consensus products detailed in the link below:
ICC Group B Code Development Schedule
The Group B suite now under consideration is listed below: .
International Energy Conservation Code

International Building Code – Structural Only

International Existing Building Code

International Green Construction Code

International Residential Code
We have covered noteworthy concepts  in all of the foregoing codes and standards in previous posts and during our daily and monthly coverage of commenting opportunities the ICC makes available to its stakeholders.  Today we are simply providing a link to the webcast of the hearings that will take place for the better part of 10 days for about 10 hours per day.   The webcasts proceed on two tracks and may be accessing by clicking on the image below:
USE TRACK 2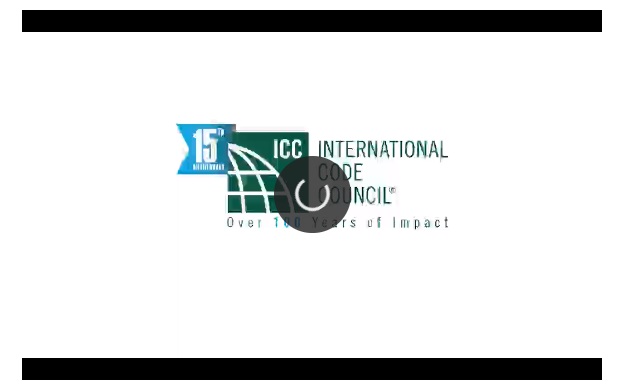 The agenda of the hearings generally proceeds according to the core document for this phase of the Group B consensus product development; linked below:
2019 GROUP B PROPOSED CHANGES TO THE I-CODES ALBUQUERQUE COMMITTEE ACTION HEARINGS
We encourage education industry facility managers (especially those with operations and maintenance data) to participate in the ICC code development process.   The business models of education industry trade associations as "opinion aggregators" is limited by many factors so we encourage direct participation by workpoint experts involved with individual school districts, colleges, universities, university-affiliated healthcare systems and trade schools.

Issue: [19-Various]
Category: Architectural, Facility Asset Management
Colleagues: Mike Anthony, Jack Janveja, Richard Robben
#StandardsNewMexico #StandardsVirginia #StandardsMaryland
---
LEARN MORE:
Plan now to participate in the International Code Council's 2019 Committee Action Hearings in Albuquerque, April 28 – May 8. Your expertise & participation in this year's code hearings are vital. Register for FREE now! https://t.co/kuLDyCiOH6 #CodeHeroes #BuildingSafety365 pic.twitter.com/SpZuehOmd8

— Code Council (@IntlCodeCouncil) March 6, 2019
---