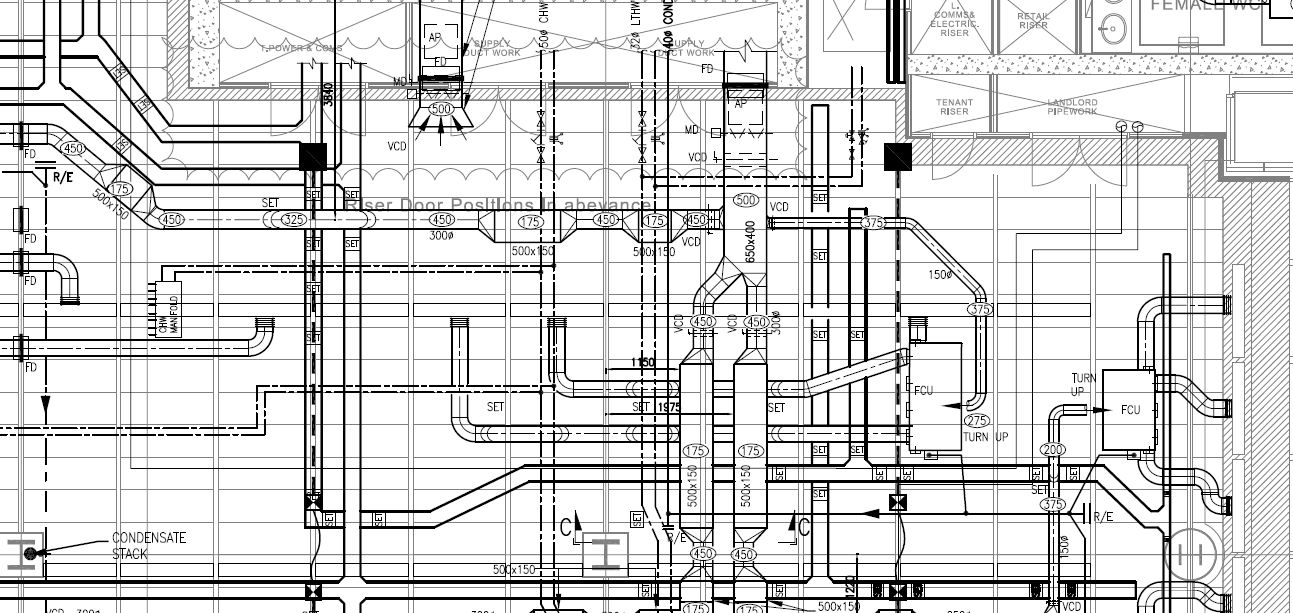 We follow the developments in ASHRAE Guideline 36P: High Performance Sequences of Operation for HVAC Systems  because it lies in the same sphere of influence of ASHRAE 90.1 Energy Standard for Buildings Except Low-Rise Residential — a document which is developed for incorporation by reference into enforceable federal energy legislation.  Some of its concepts bear similarity to emergent NEMA/IEEE smart city consensus documents.  
From the ASHRAE 36P project prospectus: 
PURPOSE: The purpose of this guideline is to provide uniform sequences of operation for heating, ventilating, and air-conditioning (HVAC) systems that are intended to maximize HVAC system energy efficiency and performance, provide control stability, and allow for real-time fault detection and diagnostics.
SCOPE: This guideline provides detailed sequences of operation for HVAC systems. Lists of hard-wired points and sample control diagrams are included.
The ASHRAE 36P committee has released another batch of redlines for public comment:
Addendum a:  VAV box issues, including solutions for controllers that stop moving the damper when they are unable to read an airflow signal may avoid the need to determine a minimum. When given a setpoint below controllable minimum, the controller will control as low as it can, which is the desired behavior.
Addendum b: This addendum proposes to replace the current version of control for Trim & Respond so that trimming does not occur each timestep.
Addendum c: This addendum revises VFD minimum speed read/write to reduce network traffic and reduce write cycles to nonvolatile memory in VFDs.
Addendum d: This addendum cleans up the description of the minimum heating airflow setpoint and the damper control paragraph
Addendum e: This addendum proposed simplified procedure for System Ventilation Efficiency and Zone Minimum Primary Airflow
Comment deadlines run from July 14 through July 29th.
You may comment directly on ASHRAE's public commenting facilities, linked below:
ASHRAE Public Review Drafts Standards
We are happy to walk through the technical specifics of these addenda any day at 11 AM Eastern time.  Additionally, we follow standards action in all codes and standards that govern planning, design, construction. operation and maintenance of mechanical systems within buildings and between buildings and provide an overview every month.  See our CALENDAR for the next online meeting; open to everyone.

Issue: [15-122]
Category: #SmartCampus, Electrical, Telecommunications, Mechanical, Energy, Facility Asset Management
Colleagues: David Anderson, David Conrad, Larry Spielvogel, Richard Robben
---
ARCHIVE: May 2017

The original @StandardsUMich* standards advocacy enterprise submitted 20 comments on earlier drafts of ASHRAE 36P – all focused on lowering #TotalCostofOwnership.   So did energy engineers from Iowa State University, University of California Berkeley and the University of California-Riverside.  Some of them were accepted; many were not.   Some rejections turned into acceptance out of negotiated agreement.  Fair enough.  That's how the process works at its best.   
Linked below are videorecordings of three markup sessions.  We are posting these because we want the leadership of the education facility industry to allocate professional time and travel to workpoint subject matter experts to contribute to ASHRAE leading practice discovery.   We recommend that the leadership of the education facility industry send those experts to the ASHRAE technical committee conferences instead of midlevel administrative functionaries who have no technical expertise that contributes meaningfully to leading practice discovery discussions.