The belly is the reason why man does not mistake himself for a god.
— Friedrich Nietzsche

Food, food preparation, food services, food economy and food politics are fairly emotional subjects in the home — in the education industry — as it is everywhere.  The safety and sustainability of school cafeterias; student dormitory dining halls; food storage warehouses; hospital patient, visitor and medical staffs food services; athletic venues; as well as a expanding number of academic and business units with their own food service enterprises depend upon a continually moving set of local, national and international standards.
Among the standards we follow are the ISO 22000 family of food safety management standards that help organizations identify and control food safety hazards. As many of today's food products repeatedly cross national boundaries, regardless of town-and-gown insurgencies to grow and buy local, the practical reality is that food safety systems need to be inter-operable in the emergent #SmartCampus because of blockchain technology.  Attention to international Standards are needed to ensure the safety of the  local the global food supply chain.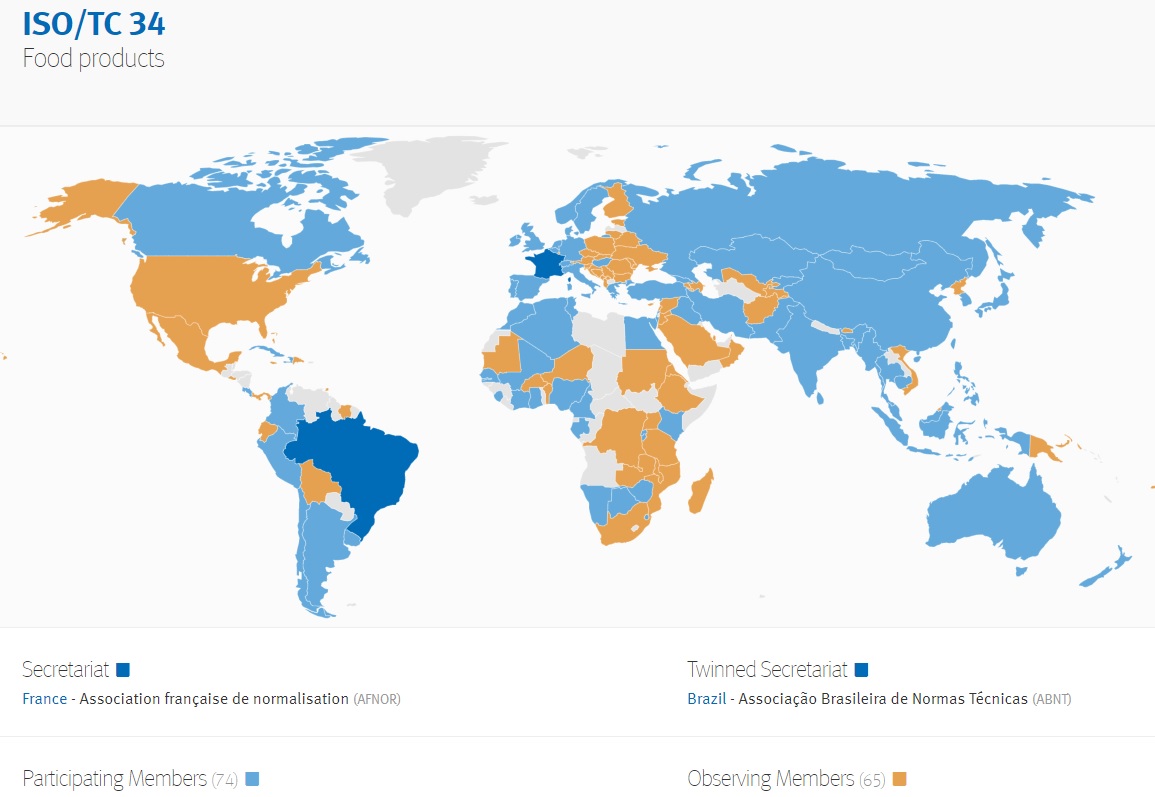 The global Secretariat for ISO TC/24 is Groupe Afnor (AFNOR)*.  The business plan is linked below:
ISO/TC 34 | BUSINESS PLAN | EXECUTIVE SUMMARY
The United States Technical Advisory Group Administrator is the American Society of Agricultural and Biological Engineers.   Its home page for standardization activity is linked below:
Stakeholders in the US education industry with an interest in the US position on this ISO standard are encouraged to communicate with ASABE directly:
Scott Cedarquist | cedarq@asabe.org
2950 Niles Road | St. Joseph, Michigan 49085-9659
Phone: (269) 429-0300 Ext 331 | Fax: (269) 429-3852
We do not advocate in this standard at the moment but encourage other educational institutions — land grant institutions and academic departments involved in blockchain development and application, for example –to participate.   Many land grant colleges and universities have extensive property that may be remote from the core campus (where we focus most of our attention) so we might be helpful with water, energy and communication system safety and sustainability standards.  That would be the extent of it at the moment, however.
We are happy to walk through a few of the  on international standards generally during our next monthly International Standards teleconference.  See our CALENDAR for the next scheduled online meeting.   Use the login credentials at the upper right of our home page.  To receive an advance agenda please send a request for access to bella@standardsmichigan.com

Issue: [15-126]
Category: Food safety
Colleagues: Mike Anthony, Christine Fischer, Jack Janveja
---
LEARN MORE:
ISO Focus: Five questions with Codex
ASABE November 22, 2018 Update | ANSI Standards Action Page 17
ISO Food Safety Management Brochure 2018
Dansk Standards | Strategy Plan 2013-2017