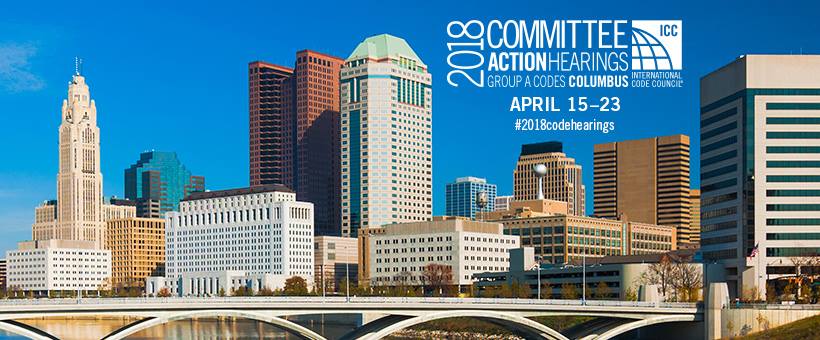 A number of candidate code changes regarding the use of education facilities for storm shelters were debated during April's International Code Council Spring Committee Action Hearings in Columbus, Ohio.  These have been identified in our previous post and are described partially* here  for reference:
Proposal G13-18 is the lead proposal for a group of related proposals to require storm shelter construction.  (PDF Page 633 of the Complete Monograph):
"Storm shelters shall be provided for Group E occupancies where required by Section 423.4"
Proposal G59-18 is related proposal in Section 423 Storm Shelters.  (PDF Page 737 of the Complete Monograph):
"Where designated storm shelters are constructed as a room or space within a host building which will normally be occupied for other purposes, the requirements of the code for the occupancy of the building, or the individual rooms or spaces thereof, shall apply unless otherwise required by ICC 500.
Both proposals claim no cost impact.  The intent to clarify and coordinate concepts within the document may actually reduce cost (by reducing confusion with education facility planners in high-risk parts of the United States) and thereby contribute to the safety agenda of Standards Michigan.   The testimony, pro-and-con, during yesterday's hearings were more nuanced, however.
Comments are due July 16th.  Additionally, public comment is possible at the Fall Committee Action Hearings.   The results of the Group A Hearings will be revisited during the Group A Public Comment Hearings, October 24-31, 2018 in Richmond Virginia.  See: Complete 2018 Group A Schedule.

We keep the entire ICC suite on the standing agenda of our weekly Open Door Teleconference — every Wednesday, 11 AM Eastern Time.  Click here to log in.   We have also set aside Thursday, July 12th, 11:00 AM online Markup Session to collaborate with others in the education facilities industry.

Issue: [Various]
Category: Architectural, Facility Asset Management, Space Planning
Colleagues: Mike Anthony, Jack Janveja, Richard Robben
*Most consensus documents developed for incorporation by reference into public safety law are highly networked within themselves — i.e. contain internal references that require understanding of the context in several places in the text.  In other words, ideas from several positions in the text must be understood in their entirety. 
Last posted April 18, 2018