We continue to follow the trend of thinking on the use (and "hardening") of education facilities as community storm shelters; particularly after natural disasters. As central, community assets, such use makes sense but we must be mindful that the codes and standards that determine the standard of care for the built environment are highly networked.   For sustainability reasons, and for economic reasons, a great deal of construction activity is renovation activity.
The degree to which a community-owned asset shall be rebuilt to current code is a topic where good minds disagree.   This is one of the most difficult decisions to make; involving a spaghetti bowl of interdependencies that can confound local building code jurisdictions.  All ICC administered technical committees are mindful of how ICC regulatory products are received by their "customers".  The Federal Emergency Management Commission plays a significant role in decision making and federal resource allocation.

The ICC completed its Group B Hearings earlier this year in Albuquerque, New Mexico.   We focused on concepts in the Group B monograph that will have affect on the use of education facilities for community safety.  Those concepts appear the document linked below:
It is a large document — 2919 pages — so keep that in mind when accessing it.  We pay particular attention to the committee response to proposals listed below:
EB 14-19 | Section 303.2 and 502.8
EB 105-19 | Section 1012  Storm Shelters
EB 108-19 & EB 14-19 | Section 1106 Storm Shelters  
Committee Action on these proposals can be found at the link below (Another large document but handy for seeing the action in all ICC Group B consensus products):
2019 GROUP B PROPOSED CHANGES TO THE I-CODES ALBUQUERQUE COMMITTEE ACTION HEARINGS
Typically the ICC Building Code Action Committee administers normal "back and forth" on public discussion and curates responses.  The BCAC has been meeting with considerable frequency since May and we are happy to walk you through the trend of thinking that affects the use of education facilities for storm shelters any day at 11 AM Eastern time.   These discussions should interest building designers, facility managers and public safety officials.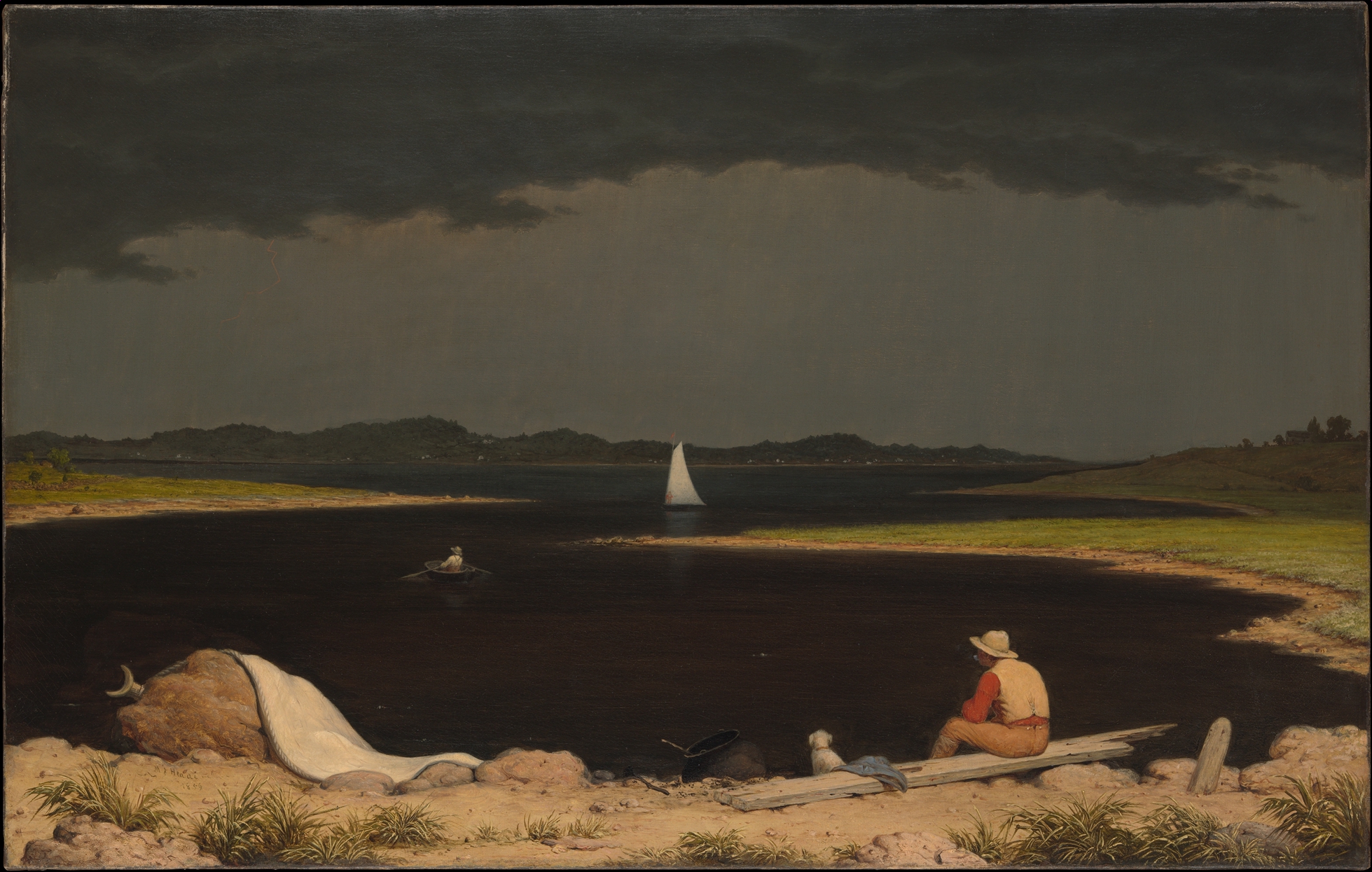 "Approaching Thunderstorm" | Martin Johnson Heade (1859)

Finally, we persist in encouraging education industry facility managers (especially those with operations and maintenance data) to participate in the ICC code development process.  You may do so by CLICKING HERE.   Real asset managers for school districts, colleges, universities and technical schools in the Las Vegas region October 20 through 30 should take advantage of the opportunity to observe the ICC code-development process (CLICK HERE for information about the Public Comment Hearings).   The hearings are usually webcast — and we will signal the link to the 10-day webcast later this year when it becomes available.  The experience of seeing how model building codes are determined is enlightening when you can watch it live and, preferably on site.

Issue: [Various]
Category: Architectural, Facility Asset Management, Space Planning
Colleagues: Mike Anthony, Jack Janveja, Richard Robben
---
LEARN MORE:
The International Code Council provides extensive training in the use of its consensus products which we have no interest in duplicating.   We focus on "code writing and vote getting" for the user-interest.  CLICK  HERE for information on ICC Learning Center.
See related post on ICC 500 Standard for the Design & Construction of Storm Shelters
IEBC WG Group B items 12.11-13.2018 mtg
Direct link to ICC Building Code Action Committee
The Latest in ICC 500 Storm Shelter and FEMA Safe Room Requirements