Let's have a look at the ideas relevant to the education facility industry running through the first draft of the 2021 International Energy Conservation Code (IECC) shall we?   The International Code Council released the balloting results of the Committee Action Hearings (CAH) that ended in early May in Albuquerque; the monograph for IECC proposals linked below:
PROPOSED CHANGES TO THE IECC | COMMERCIAL (730 Pages)
PROPOSED CHANGES TO THE IECC | RESIDENTIAL (401 Pages)*
Eventually, the ICC will release the  complete CAH monograph but ahead that release the public now has access to videorecordings of the "back-and-forth" between proponents and the technical committee, also linked below:
Videorecordings of Group B Committee Action Hearings
(While our focus tends to be on the commercial facility docket, we keep an eye on the residential docket because, a)  many colleges and universities own and operate square-footage on the periphery of their campuses that is classified as residential, b) many student rental houses are obviously classified as residential and we want property owners to be able to afford reasonable energy conservation measures for the houses they rent to students.*)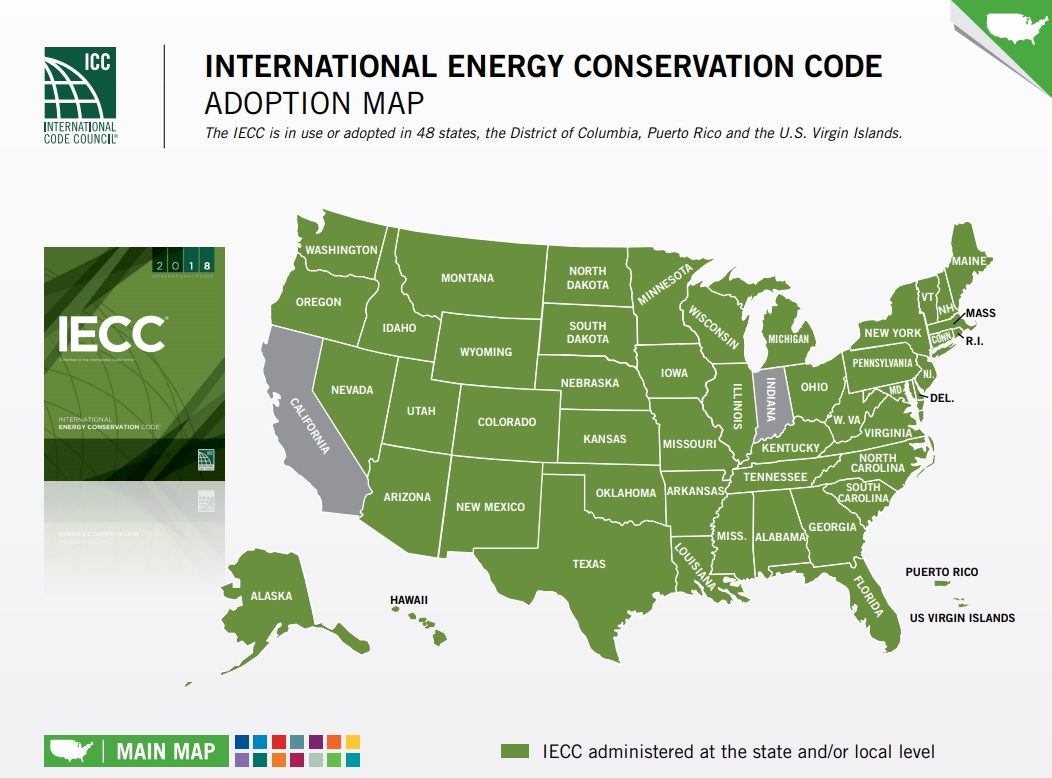 From previous posts we explained we summarized our priorities for the Group B cycle and the IECC in particular:
Education facilities as storm shelters

Laboratory ventilation

Classroom lighting

Expansion of lighting controls

Expansion of receptacle controls

Expansion of electrical power system design requirements above beyond National Electrical Code minimums.
Public comments on CAH balloting were collected on July 24th and have been processed by the appropriate working group.   A great deal of administrative work is taking place as of this posting so we direct to this page where the actual ideas affecting our industry will appear:
Much of the administrative action is linked on the page below.  A snapshot about where the various committees are in their administration process is linked below:
Current Code Development Cycle
We are happy to walk through technical specifics any day at 11 AM Eastern time; ideally to coordinate responses with like-minded stakeholders and/or provide data to technical committee members.  We also devote one, sometimes two teleconferences to all ICC consensus products.  See our CALENDAR for the next Mechanical Engineering,  Energy Standards or I-Codes for Education Facilities online teleconference; open to everyone.
Finally, note the 2019 Public Comment Hearings will be hosted in mid-October in Las Vegas (CLICK HERE for the schedule).  We encourage our colleagues in the region to attend.   CLICK HERE for more information.

Issue: [Various]
Category: Architectural, Facility Asset Management, Space Planning
Colleagues: Mike Anthony, Jim Harvey, Jack Janveja, Richard Robben, Larry Spielvogel
* We generally try to steer clear of town-gown property issues.   These issues can and should be managed by local safety and sustainability professionals.
---
*LEARN MORE:
PURCHASE THE CURRENT 2018 EDITION OF THE IECC
Link to Legacy University of Michigan Advocacy Project Workspace
ICC Group A Public Comment Monograph
US Department of Energy Building Energy Codes Program
---