The Simon Institute has released the first in a series of standards developed for custodian workplace safety:  SI 0001 Safe Use of Cleaning Chemicals (new standard).  From the revised project prospectus:
The purpose of the Safe Use of Cleaning Chemicals standard is to provide guidance in the handling, use, and disposal of janitorial cleaning chemicals, as well as to provide standards for training of cleaning chemical workers and their supervisors. Specific processes are provided to protect workers who might become exposed to unsafe situations involving cleaning chemicals. The scope of this standard includes all circumstances where cleaning workers may be exposed to cleaning chemical hazards used in routine cleaning activities in janitorial, custodial and housekeeping applications. The standard does not prescribe specific cleaning techniques or processes.
Comments are due December 17th.  
You may obtain an electronic copy of the exposure draft from Kristie McNealy at the Simon Institute (307-282-0795), (kristie@simoninstitute.org)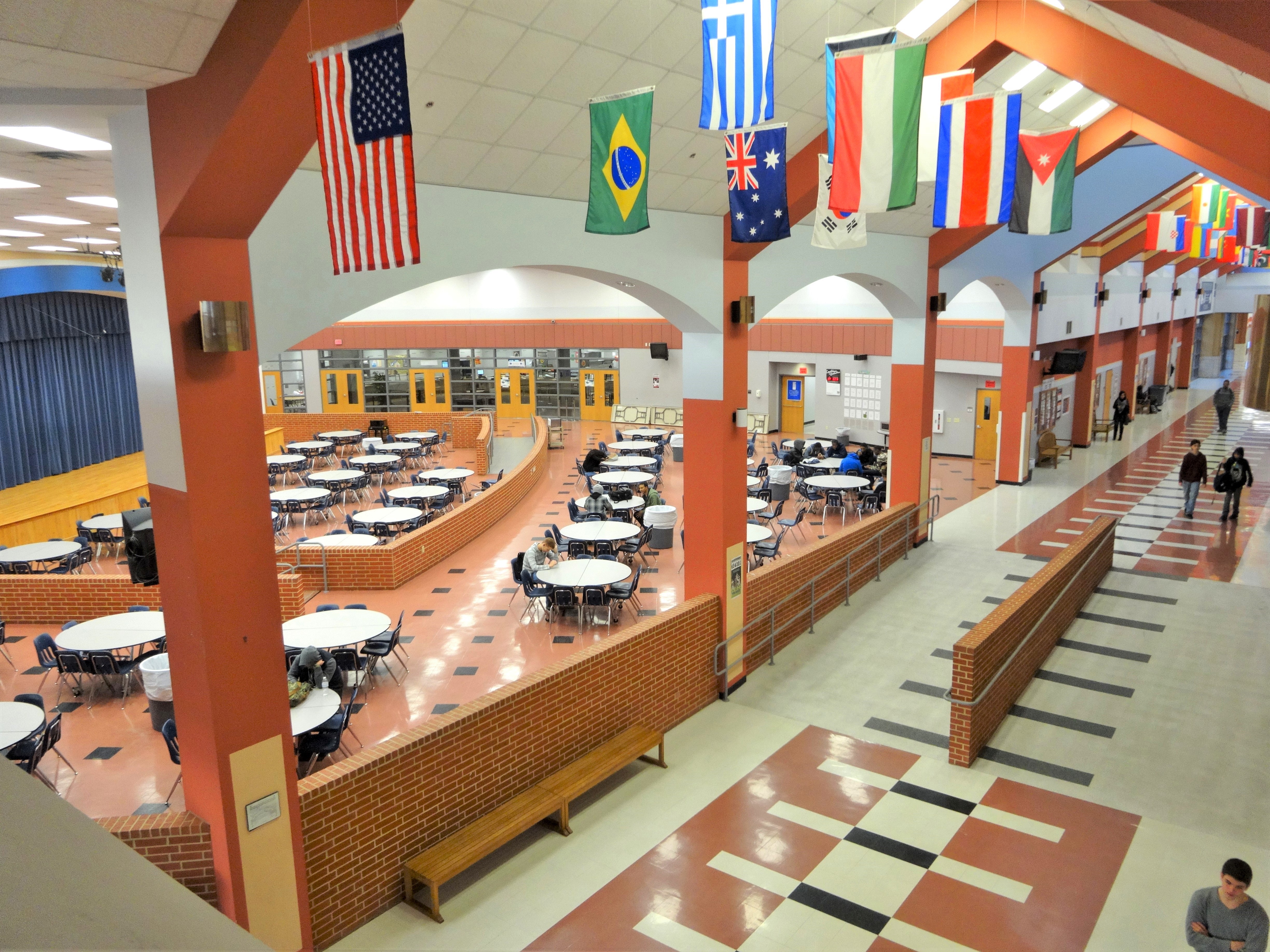 Ranchview High School | Irvine, Texas

Issue: [13-77]
Category: Occupational Health & Safety, Facility Asset Management
Colleagues: Richard Robben, John Lawter, Kristie McNealy, Ben Walker,  Mike Farha
---
Posted October 11, 2018
The Simon Institute is in the process of revising its standard SI-0001 Safe Use of Cleaning Chemicals.  From the project prospectus:
Cleaning workers and patrons of facilities are injured or killed due to improper chemical handling. Accidents are frequently caused by what are considered to be "safe" household cleaning chemicals. On other occasions, the accident is a result of misusing and/or mixing dangerous chemicals that have no place in a regular cleaning operation.  (LEARN MORE HERE)
The status of the current revision of SI-0001 incorporates comments which were approved by a majority of the Consensus Body Members who submitted ballots on Ballot #2.  Circulation of the exposure draft is limited to the Simon Institute Consensus Body at the moment but subject matter experts in the education facilities industry are welcomed to participate in the continued development of this and other Simon Institute standards.  To do so you may contact Kristie McNealy at the Simon Institute (307-282-0795), kristie@simoninstitute.org for more information.
We invite front line custodial workers to our open-door teleconferences; every day at 11 AM EDT.   Use the login credentials at the upper right of our home page.

Issue: [13-77]
Category: Occupational Health & Safety, Facility Asset Management
Colleagues: Richard Robben, John Lawter, Ben Walker
LEARN MORE:
Who knows how to clean for the #flu? We do! If you're doing any training around how to clean to prevent the flu, check out this infographic that highlights fomites that should be covered. https://t.co/sSTLvSf5p6#janitor #custodial #facilitymanagement #FacilitiesMgmt pic.twitter.com/nHLbKi0zPP

— Janitor University (@JanitorU) November 26, 2018
Seriously. Injuries and accidents #cleaning #chemicals should NOT be happening at the rate they are. https://t.co/dMZ4c4k2SX pic.twitter.com/Dy8g4jnD8H

— Janitor University (@JanitorU) October 3, 2018
---
Posted October 15, 2017
It is difficult to underestimate the contribution an ANSI accredited suite of standards for custodial enterprises will make to our industry's #TotalCostofOwnership agenda.   In 2013, seeing that there were no accredited consensus standards for the education facilities industry, custodial service experts at the University of Michigan approached two trade associations to create these standards.  (See History of University of Michigan Leadership in Infrastructure Standards).  The Simon Institute responded  and has begun the rollout several of them; a few listed below:
Determining Custodial Workloads, Frequencies and Tasks – SI 0002

Janitorial Storage, Utility and Work Areas – SI 0003

Issue: [13-77]
Category: Occupational Health & Safety, Facility Asset Management
Colleagues: Richard Robben, John Lawter, Ben Walker, John Walker
LEARN MORE: