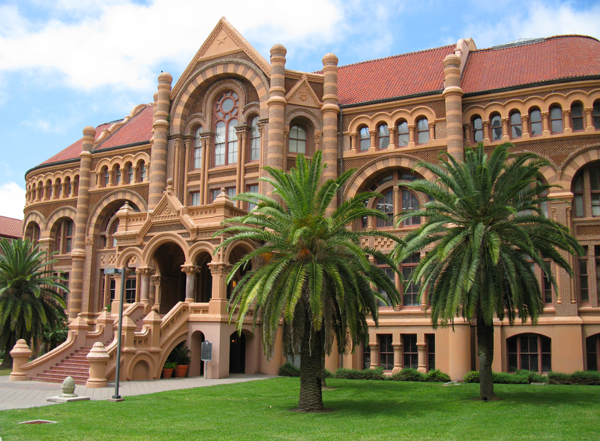 The University of Texas Medical Branch (UTMB) is the United States Technical Advisory Group Administrator for the first global standard for health care administration; developed by International Organization for Standardization Technical Committee 304 (Click here: ISO/TC 304).     The creation of this standard was initiated by UTMB and, if this document is incorporated by reference into public law, or adopted by the private sector as a performance benchmark,  it will have significant effect upon health care enterprises in every industry in the US — not the least among them the healthcare delivery enterprises in the US education industry.   
The core committee met July 13th at  NSF International Headquarters in Ann Arbor, Michigan.   A summary of the activity at that meeting will be posted here soon.   This standard will be on the agenda or our monthly international standards teleconference, November 16th, 11 AM during which time we will walk through all of our current collaborations with the US TAG administrators and the USNA/IEC.  (Use login credentials at the top of our homepage). 
The US TAG will also meet online on November 29th, 11:00 AM – 12:30 PM Eastern time.  For information about participating contact Lee Webster (lswebste@utmb.edu).
---
March 28, 2018
We have received an update from S. Lee Webster, the global Secretariat for this emergent document:
Briefing Paper about Healthcare Organization Management Standards (030518) v1 (1)
The next meeting of the various working groups will be held in Vilnius, Lithuania, May 21-25, 2018.  Contact Lee Webster for information about how to attend (lswebste@utmb.edu).  Ahead of the May meetings, we will be scheduling a live Q&A with Lee during one of our weekly Open Door teleconferences.
---
February 27, 2018
Quoting S. Joe Bhatia, CEO of the American National Standards Institute in a May 16, 2015 press release:
"With more than $360 billion spent annually on health care administration in the U.S., reducing costs and streamlining administrative processes in health care is a critical national priority," said S. Joe Bhatia, president and chief executive officer of ANSI, the U.S. member body to ISO. "The newly formed ISO TC 304 shows great promise in tackling inefficiencies in health care administration worldwide, and ANSI proudly supports UTMB's leadership role as acting secretariat on behalf of the United States."
It is rare for a US educational institution to assume leadership at this scale. As an Accredited Standards Developer the UTMB will oversee the creation of standards and technical reports that define effective, interoperable, and comparable healthcare administration practices and metrics among healthcare entities. These practices and metrics will be limited to staff and operational management of healthcare facilities.  Excerpts from the standardization project identify the rationale:  
Rationale 1: Establishing healthcare administrative standards will reduce the cost of providing healthcare through the widespread adoption of interoperable metrics and practices.
Rationale 2: Reducing the cost of healthcare will make these services more affordable and thereby provide an opportunity for greater access to society.
Rationale 3: Improving the administrative and managerial performance of healthcare entities results in better healthcare outcomes for patients.
Rationale 4: Although numerous standards exist for the laboratory protocols, clinical services and patient care functions of healthcare organizations, there are scant standards that address administrative functions or these standards are specific to a particular healthcare entity.
Rationale 5: Standardizing Healthcare administrative metrics will create apple-to-apple comparisons of organizations performance that will better educate consumers and drive process improvement activities
Rationale 6: Rural and underserved communities will have access to effective practices that offer a roadmap to improve their own quality of healthcare services they receive.
Rationale 7: Positive support have been received from other ASD and members of the healthcare technical community
Rationale 8: Standards will complement standards developing efforts of existing ANSI and ISO standards developing committees.
Rationale 9: The healthcare community and its stakeholders are highly receptive to standardization and certification and will adopt approaches from these sources readily. 
Those practices and metrics that directly affect patient care and medical research are outside the scope of this standards effort. Clinical performance and patient safety and satisfaction standards will not be pursued by this ASD body.  ISO 304 will also not address 1) the management or administration of organizations that practice dentistry, 2) the production and use of medical devices or instruments, and 3) the capture and analysis of clinical medical information or procedures.   More detailed information is available in the documents linked below:
14-99 Proposal_for_a_NFTA (Healthcare Administration 0915)v3
14-99 Summary of the Proposal for ISO TC for Healthcare Admin Stds (101915) v1

The slide deck for the December 15, 2016 teleconference is linked below:
Healthcare Administration Information (121516) v1 (Webster) 14-99
Facility managers in university-affiliated medical research and healthcare delivery enterprises who would like to participate in developing the US position are encouraged to contact Lee Webster Lee Webster (lswebste@utmb.edu).
[Issue 14-99]
Contact:  Lee Webster (lswebste@utmb.edu), Mike Anthony (mike@standardsmichigan.com), Richard Robben (rrobben1952@gmail.com), James Harvey (jharvey@umich.edu), Christine Fischer (chrisfis@umich.edu)
Category: Medical Research & Health Care, Management, Finance & Administration, International
---
From our archives: