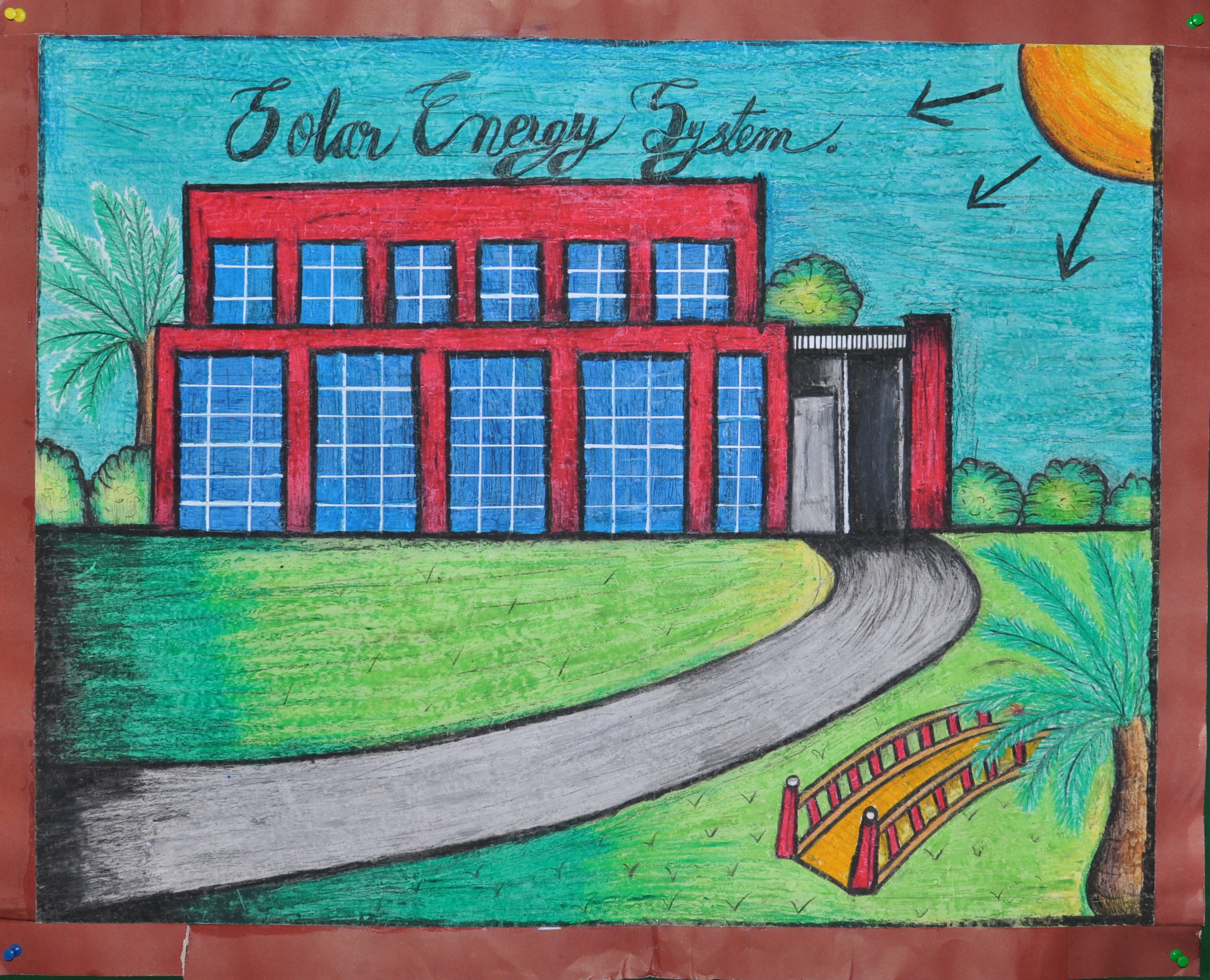 "Painting Competition" (2013) / Rida Maryam Qureshi United States Agency for International Development

The American Society of Heating, Refrigerating, and Air Conditioning Engineers (ASHRAE) is an ANSI-accredited continuous-maintenance standards developer (a major contributor to what we call a regulatory product development "stream").   Continuous maintenance means that changes to its consensus products can change in as little as 30 days so it is wise to keep pace.
ASHRAE has released another batch of candidate changes to its flagship product — ASHRAE 90.1 Energy Standard for Buildings Except Low-Rise Residential Buildings — all of which affect the design, construction and operation of education facilities because they are heavily referenced in local, state and federal energy legislation.   Standard 90.1 has been a benchmark for commercial building energy codes in the United States and a key basis for codes and standards around the world for more than 35 years.  Free access to ASHRAE 901. is available at the link below:
READ-ONLY Version of 2016 ASHRAE 90,1
Note that ASHRAE 90.1 is co-developed with the Illumination Engineering Society (IES) because. among other reasons, about 35 percent of electrical energy in a typical building is owed to lighting load and the heat throw associated with that lighting load.   Also, unlike the Institute of Electrical and Electronic Engineers (IEEE) which would seem to be a natural home for leading practice discovery in electrotechnology energy conservation, the IES has developed a cadre of subject matter experts financially supported by incumbent stakeholders and therefore you will find market-making code writing tracking in ASHRAE 90.1.  The IEEE is more closely aligned with the user interest in the global standards system; thus our alignment with the IEEE on electrotechnology; though the IEEE produces far fewer consensus products suitable for incorporation by reference into public safety and sustainability legislation than does ASHRAE.

ASHRAE leads the development of another, related consensus product — ANSI/ASHRAE/USGBC/IES Standard 189.1-2017, Standard for the Design of High Performance Green Buildings Except Low-Rise Residential Buildings — which we also follow; covered in other posts.   Much of the International Green Construction Code (IgCC) is informed by the ideas that track through it; covered in separate posts.  With fast-moving Memoranda of Understanding among standards developers in the energy space, there is plenty of action relevant to the education facility industry  in both ASHRAE 189.1 and the IgCC.
That much said, ASHRAE has developed one of the best public-commenting facilities among the 300-odd ANSI accredited standards developers; linked below
Online Standards Actions & Public Review Drafts
Five redlines for proposed changes have been uploaded.
Comment period runs through April 19th.
Education industry facility managers, energy conservation workgroups, sustainability officers, electric shop foreman, electricians and front-line maintenance professionals who change lighting flxtures, maintain environmental air systems are encouraged to participate directly in the ASHRAE consensus standard development process.   Also, the next ASHRAE Annual meeting takes place in Orlando, Florida, February 1-5, 2020 and attendance at any of ASHRAE's standards development committee meetings would be relatively convenient for our colleagues in the Orlando region.  CLICK HERE for more information about this conference.

All ASHRAE standards are a standing item on our daily teleconferences every day, 11 AM Eastern time.  We also pull together all mechanical engineering standards once per month and knock around ideas for responding to proposed changes or developing proposals of our own.   See our CALENDAR for the next Mechanical Engineering and Energy Standards teleconference.  Use the same login credentials at the upper right of our home page.

Issue: [Various]
Category: Mechanical, Electrical, Energy Conservation, Facility Asset Management, US Department of Energy, #SmartCampus
Colleagues: Mike Anthony, Larry Spielvogel, Richard Robben
#StandardsGeorgia #StandardsFlorida
---
LEARN MORE:
#TBT Where it all began… the original 1975 ASHRAE Standard 90 – Energy Conservation In New Building Design. #ThrowbackThursday pic.twitter.com/lB0DKdSRds

— ASHRAEnews (@ashraenews) January 24, 2019
US Department of Energy Building Energy Codes Program