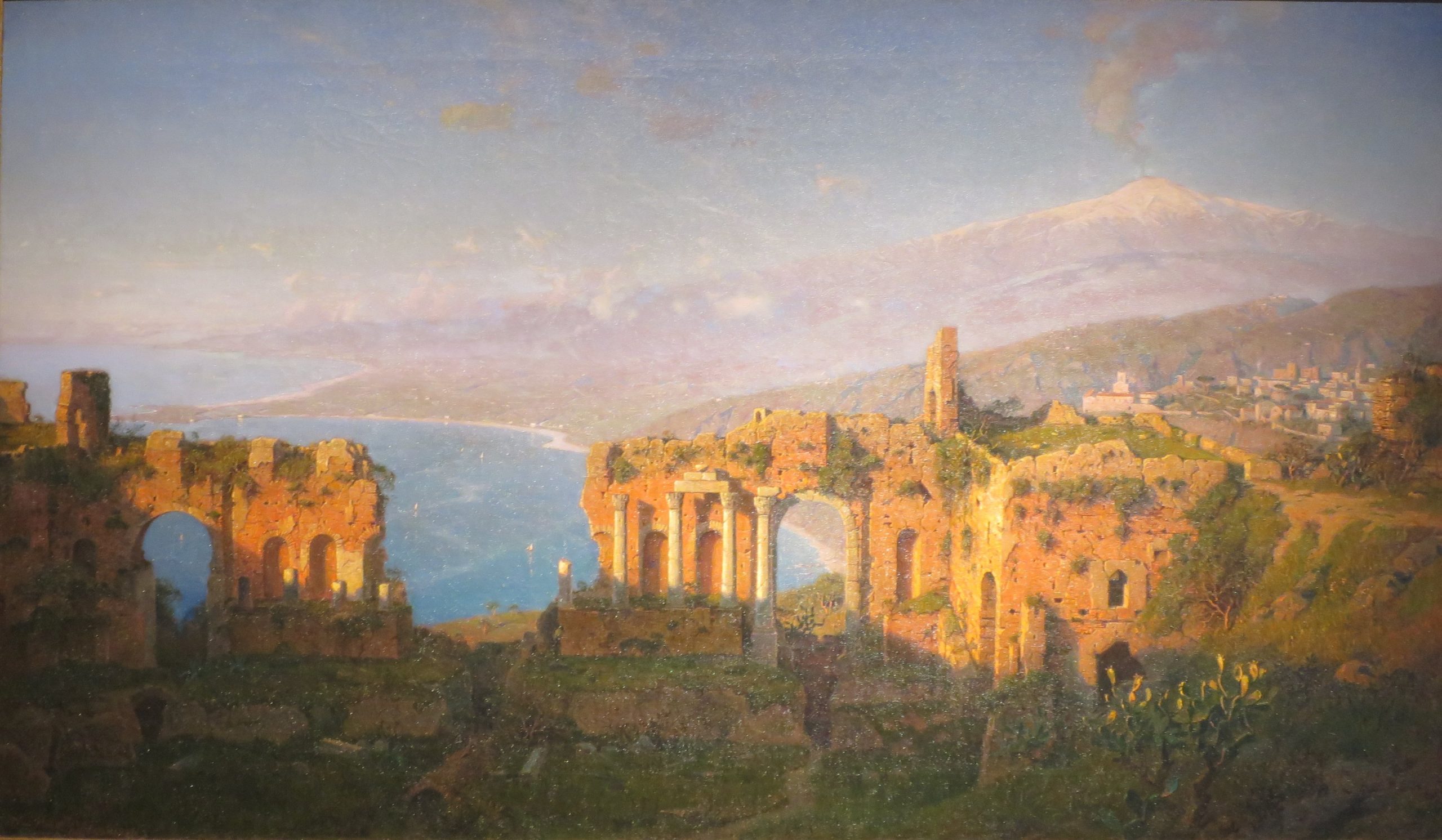 "View from the Ancient Theater in Taormina to Mount Etna" (c. 1880) / Carl Wuttke

Safety and sustainability for any facility begins with an understanding of who shall occupy it.  University settings, with mixed-use phenomenon arising spontaneously and temporarily, often present challenges , and no less so in  square-footage identified as performing arts facilities.  The education industry presents the largest installed base of performing arts facilities.  A distinction is made between supervised occupants that are in secondary schools (generally under age 18) and unsupervised occupants that are in university facilities (generally above age 18).
First principles regarding occupancy classifications for performing arts facilities appear in Section 303 of the International Building Code Assembly Group A-1.  The public edition of the 2018 IBC is linked below:
2018 IBC Chapter 3: Occupancy Classification and Use
Each of the International Code Council code development groups A, B and C; fetch back to these classifications.   The Group B developmental cycle  from which the 2021 International Building Code is produced is at the end of its revision cycle.   Ahead of the formal, market release of the Group B products, you can sample the safety concepts in play during this revision with an examination of the documents linked below:
2019 GROUP B PROPOSED CHANGES TO THE GROUP B I-CODES
2019 GROUP B PUBLIC COMMENT AGENDA
Each of the foregoing documents are lengthy so we recommend using search terms such as "school", "college", '"university", "auditorium", "theater", "children", "student" to hasten your cut through it.
We find continuation of lowering of the lighting power densities as noteworthy.  Technical committees assembled and managed by the International Code Council, the American Society of Heating & Refrigeration Engineers and the Illumination Engineering Society are leaders in developing consensus products that drive the LED illumination transformation.
The release of the 2021 Group B suite will begin another "promulgation" cycle (training, incorporation by reference into local public safety legislation, etc.).   We find that the best time to begin submitting proposals for the 2024 revision of the International Building Code is when the concepts that were rejected by technical committees are still fresh in mind.   The ICC has not published the revision schedule for the next revision but you may find that information — and participate directly in the ICC Code Development process at the link below:
https://www.iccsafe.org/cdpaccess/
We reserve a place on the agenda of our Model Building Code and Lively Art teleconferences for this topic.  See our CALENDAR for the next online meeting; open to everyone.

Issue: [18-166]
Category: Architectural, Healthcare Facilities, Facility Asset Management
Colleagues: Mike Anthony, Jim Harvey, Richard Robben
---
LEARN MORE: