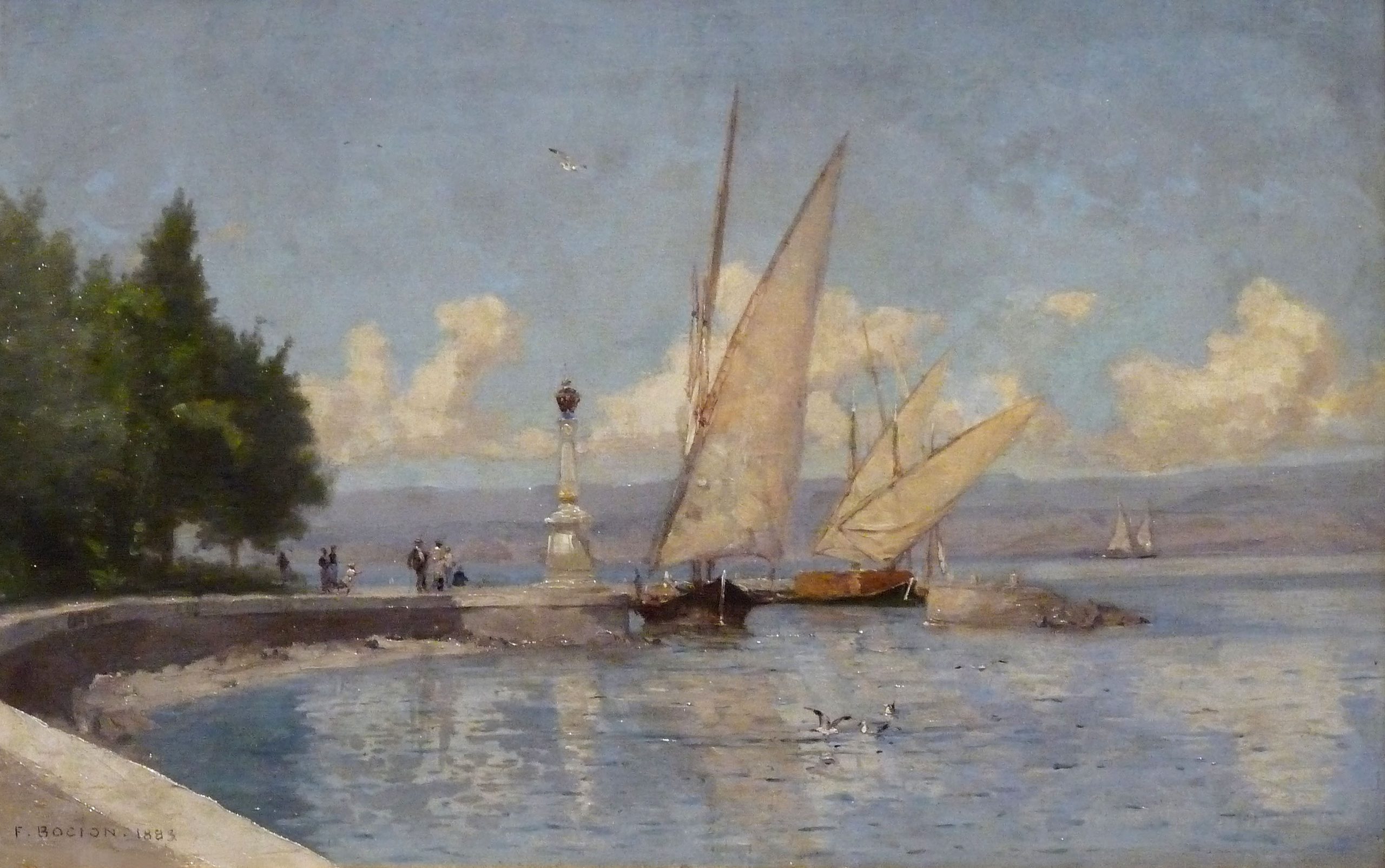 "Le Lac Léman ou Près d'Evian au lac de Genève" 1883 François BocionISO and IEC Joint Technical Committee 1  is the work center for international information and communications technology (ICT) standards that are relevant to education communities.  In accordance with ISO/IEC JTC 1 and the ISO and IEC Councils, some International Standards and other deliverables are made freely available for standardization purposes.
Freely Available International Standards
We at least follow action, and sometimes contribute data and user-interest perspective, to the development of standards produced by several ANSI-accredited ICT standard developing organizations — ATIS, BICSI, IEEE, INCITS, TIA among them.  US-based organizations may communicate directly with Lisa Rajchel, ANSI's ISO/IEC JTC 1 Senior Director for this project: lrajchel@ansi.org.  Our colleagues at other educational organizations should contact their national standards body.
We scan the status of Infotech and Cloud standards periodically and collaborate with a number of IEEE Societies.  See our CALENDAR for the next online meeting; open to everyone.
More
The ISO/IEC Joint Technical Committee for Information Technology (JTC 1)
ISO/IEC JTC 1/SC 36 Information technology for learning, education and training