"There is no end. There is no beginning.
There is only the infinite passion of life. "
— Federico Fellini
Education communities in every nation provide a locus for lively art production, enjoyment and instruction.   It is both a consumer and producer; with the expansion of massive open online curricula drawing from the visual arts of cinematography.  The International Organization for Standardization administers leading practice discovery and promulgation of the standards in these enterprises through Technical Committee 36.  From the ISO/TC 36 prospectus:
Standardization of definitions, dimensions, methods of measurement and test, and performance characteristics relating to materials and apparatus used in silent and sound motion picture photography; in sound recording and reproduction related thereto; in the installation and characteristics of projection and sound reproduction equipment; in laboratory work; and in standards relating to sound and picture films used in television.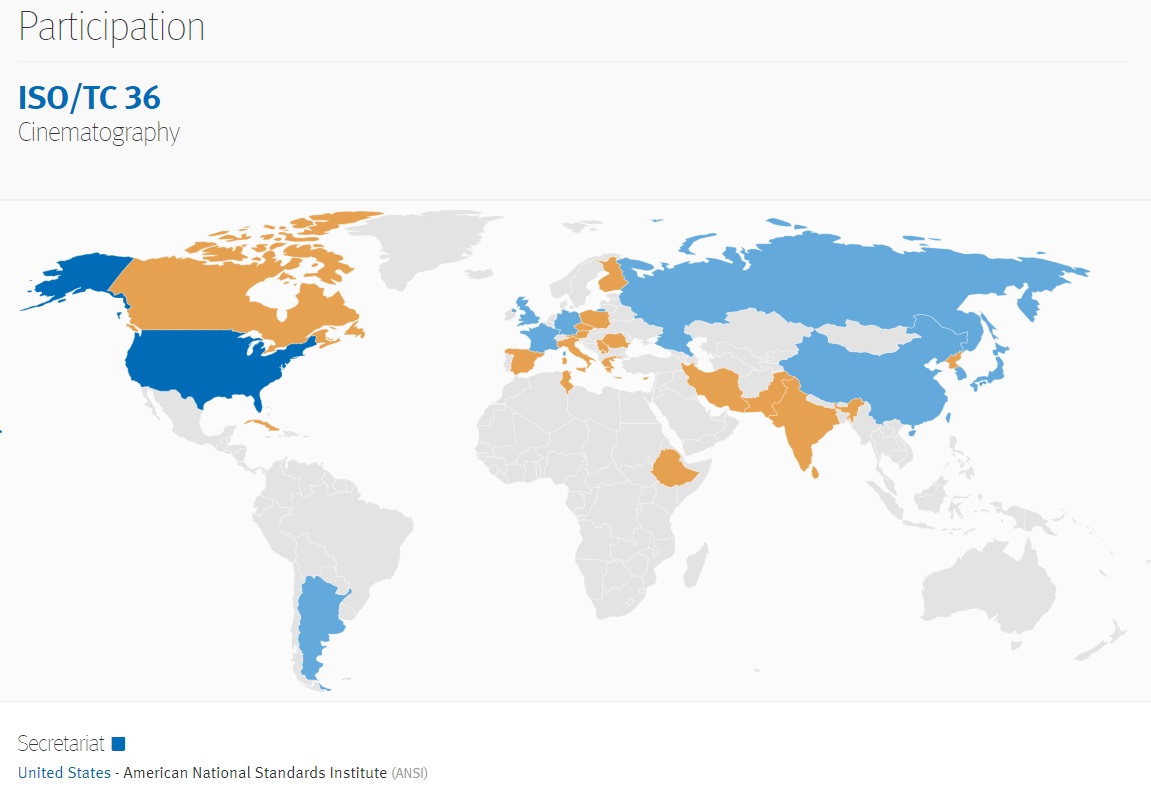 The American National Standards Institute is the ISO TC/36 Secretariat and the Society of Motion Picture and Television Engineers (SMPTE) is the US Technical Advisory Group Administrator (US TAG).    We find SCTE present in safety and sustainability standards settings forums in many facility types in the education industry.  It provides expertise to the Institute of Electrical and Electronic Engineers, the National Fire Protection Association, and the International Code Council, among others.
As commenting opportunities that are relevant to the US education industry present themselves, we will identify them here.  As data from the US Bureau of Labor Statistics indicates, the demand for skill in this discipline is accelerating; with the education industry itself as a large consumer.  We encourage students, faculty and staff to communicate directly with Mr. Thomas Bause Mason at SCTE, 3 Barker Avenue, Fifth Floor, White Plains, ny 10601, Phone: (914) 761-1100, Email: tbausemason@smpte.org.  Educational institutions in other nations should contact their national representative to ISO TC/36
We sweep through all international standards that affect the education industry every nation.  The time and date of our next teleconference on international standards is shown on our CALENDAR.

Issue: [Various]
Category: Academics, Arts & Entertainment Facilities, Electrical, Telecommunication
Contact: Mike Anthony, Jim Harvey, Richard Robben
N.B.  The video at the head of this post is "Sequence of a Race Horse Galloping" by Eadweard Maybridge (1887) from the History Cooperative The First Movie Ever Made: Why and when films were invented.
---
6.26